Architects, Interior Designers and Consultants First Choice.
Experience superior performance and durability with our exhaust fans, false ceiling fans, air circulating fans, and ventilation products.
Top Class Quality Products

With a focus on quality our products made with only the finest materials and expertly manufactured for durability, longevity and long-lasting performance.

Quick Order Processing

Experience fast and efficient order processing with our streamlined system. You'll never have to endure long wait times. Expect your delivery within Karachi to arrive in approximately 24 hours and 48 hours for all orders outside Karachi.

2 Years Warranty

Experience peace of mind with our products, backed by a comprehensive 2-year warranty. Shop with confidence.
The largest variety of Exhaust Fans in Pakistan from Luxury to Affordability.
Voldam has been the World leader in Residential, Commercial and Industrial Ventilation Products. All products are built under ISO-9001 quality management system. Voldam has known for its attractive extensive range, designs with top class quality, performance, reliability and competitive price range.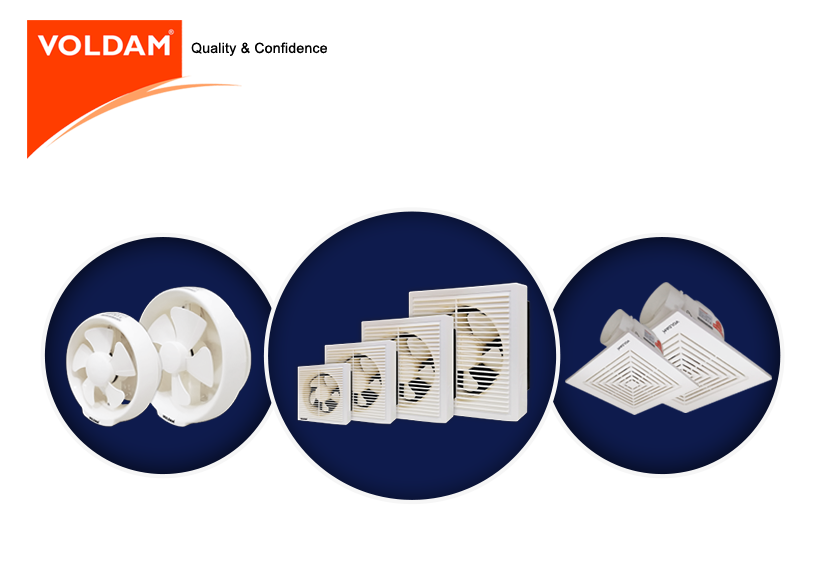 Voldam Wall, Glass & Ceiling Mount Exhaust Fans
Voldam exhaust ventilation fans allow your home to exhale, eliminating humidity, odor and airborne particulates from your bathrooms, closets, mud room, laundry, work out space and more.
View Products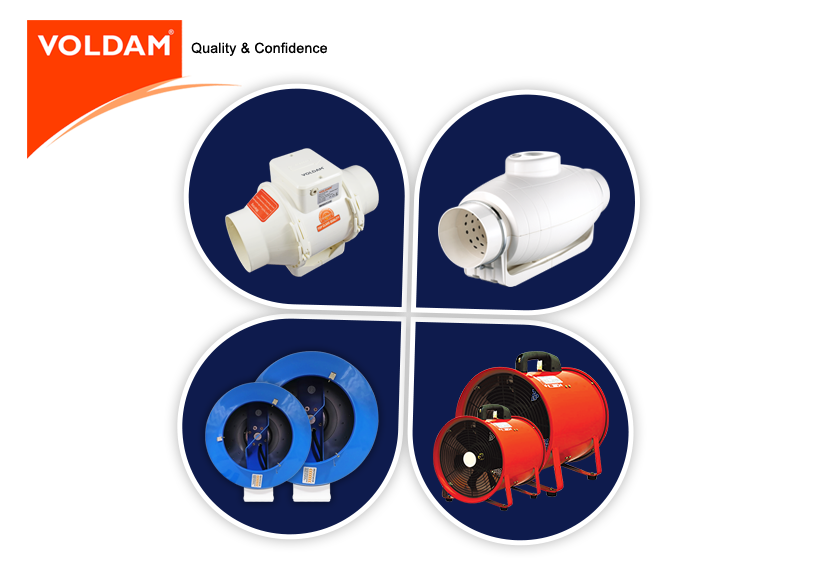 Voldam Ventilation products include Mixed flow in-line fans, in-line centrifugal fans, portable ventilator fans, ventilation accessories used in commercial applications, including supply and exhaust applications that require powerful airflow.
View Products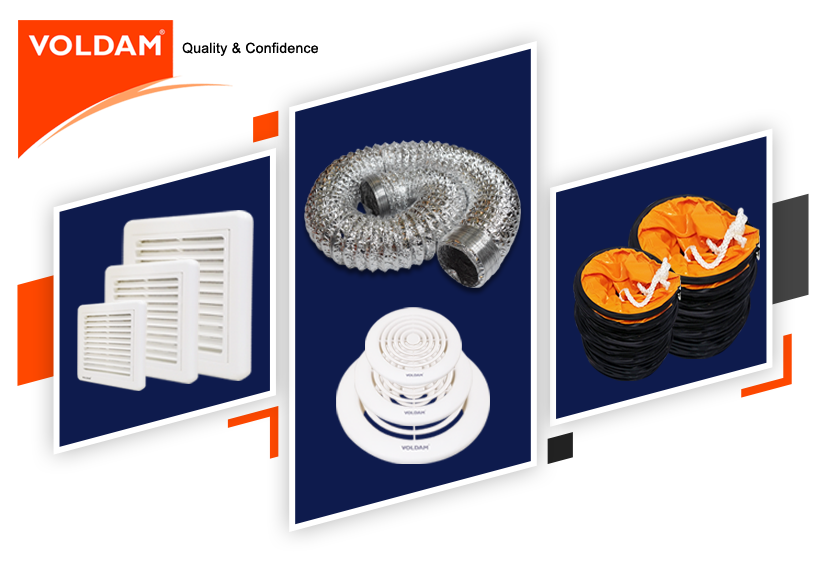 Voldam offer the ventilation essentials you need plus optional accessories to facilitate installation and help improve system operations. Our range includes Flexible Pipe, Air Grille, Vent Cover, Duct Connector, Reducer, Gravity Shutter, Diffuser, etc.
View Products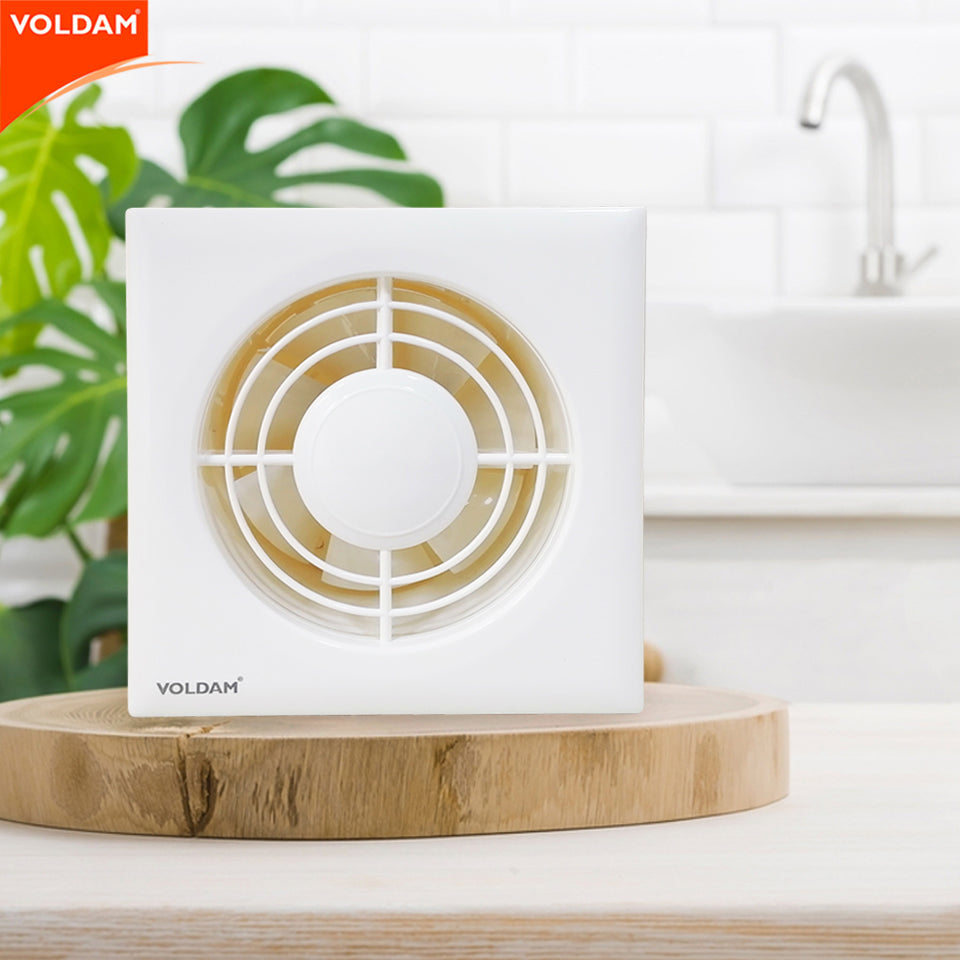 Shop Now for Top-notch Exhaust Fans at Unbeatable Prices in Pakistan!
Shop Now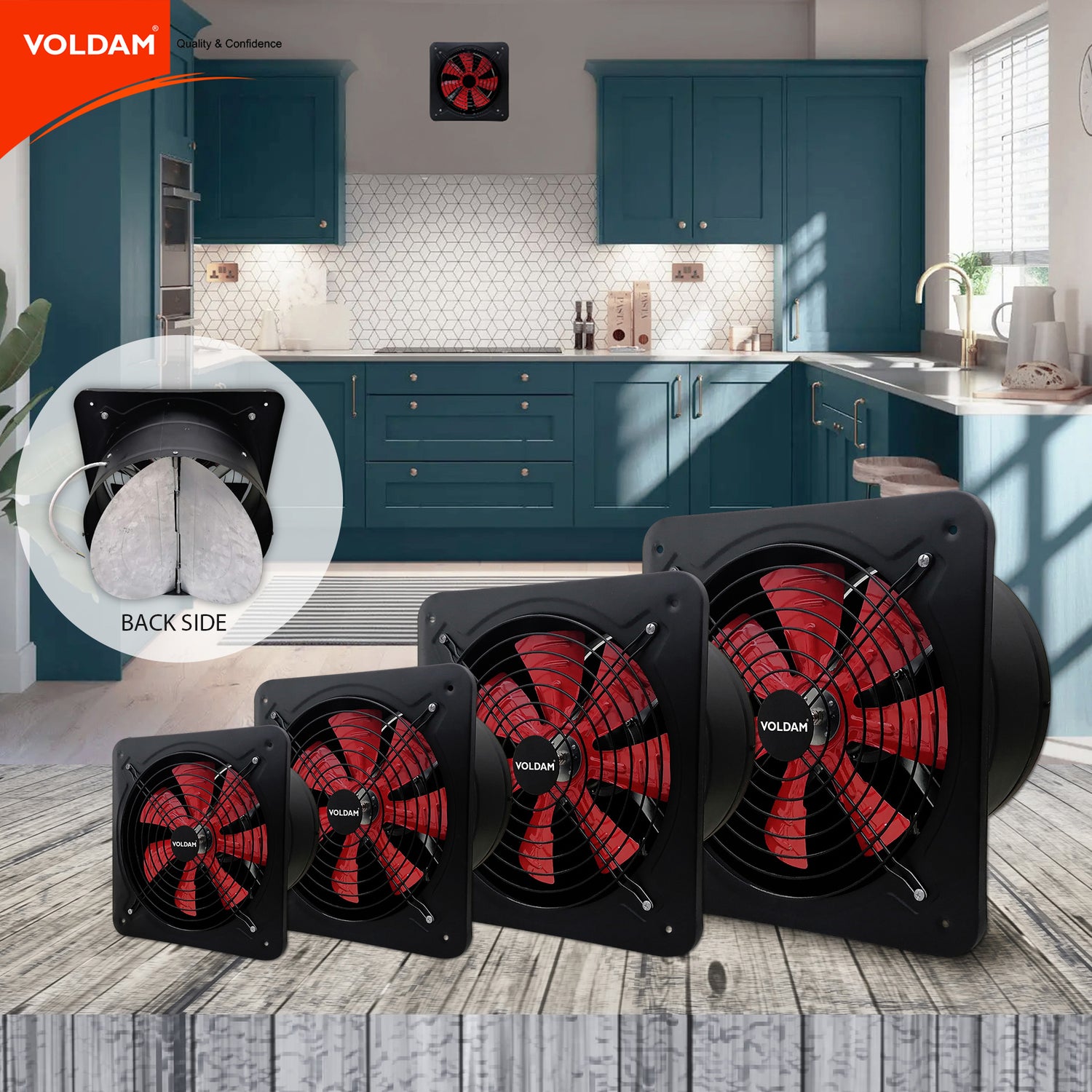 Buy online the best quality 6, 8, 10 and 12 inch Powerful Full Metal Body Kitchen Exhaust Fan. Widely used in the Kitchen and Warehouse.
Shop Now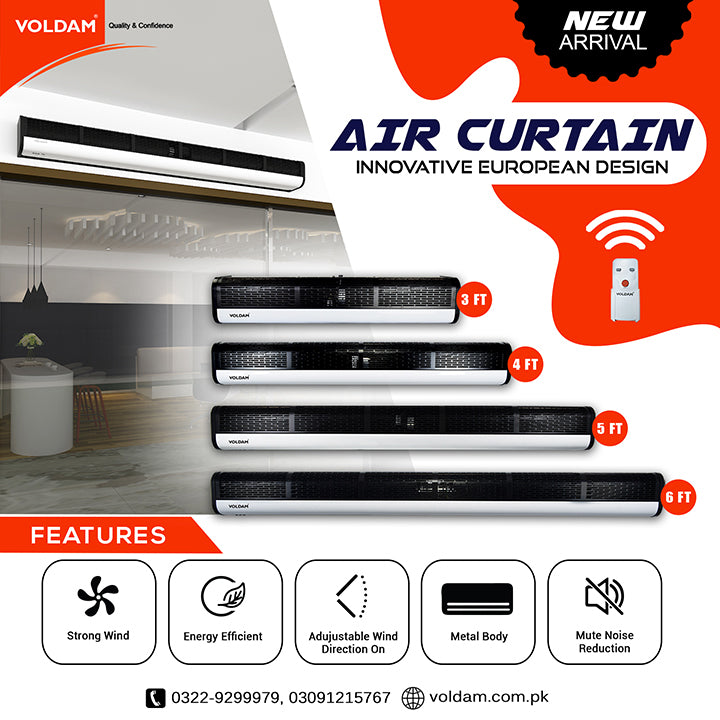 Voldam Air Curtains
Voldam Air Curtain help sustain a healthy working environment. Whether cooling, heating, or ambient conditions for a comfortable climate for customers and employees. Voldam Air Curtain is a good partner with air conditioners, which keep the indoor cool air more efficient. The invisible air door maintaining clean and fresh air for the indoor environment.
Shop Now
The Perfect Ceiling Fan for 2x2 Ceiling.
Be a part of history with Voldam, the pioneer in inventing and introducing the widest range of false ceiling fans worldwide. Benefit from improved air circulation and reduced electricity consumption.
Best Seller
Voldam False Ceiling Fan 14" 2x2 Super Slim

Create a soothing ambiance in your office with our stylish and quiet false ceiling fan. Enjoy both comfort and elegance.

Shop Now

Voldam False Ceiling Fan 18" 2x2 Hi Speed

Experience the perfect blend of style and functionality with our high-quality ceiling fans. Stay cool in any season.

Shop Now
Innovative European Design Ceiling Fans Open 14" & 18" Size